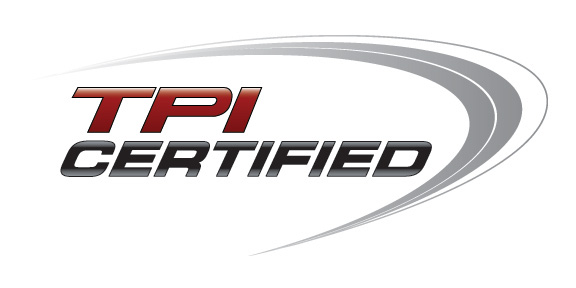 AXIS is proud to offer golf-specific assessment and training, with trainers who are Certified Golf Fitness Instructors through the Titleist Performance Institute.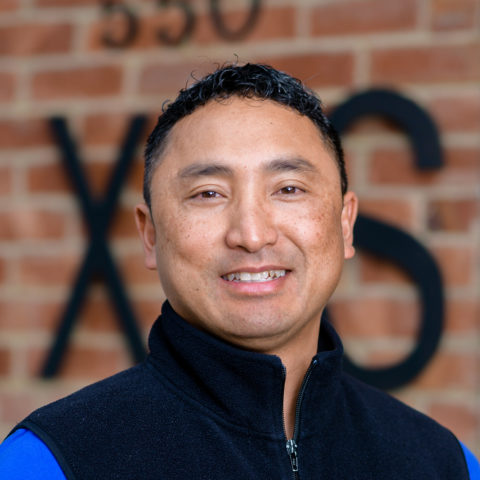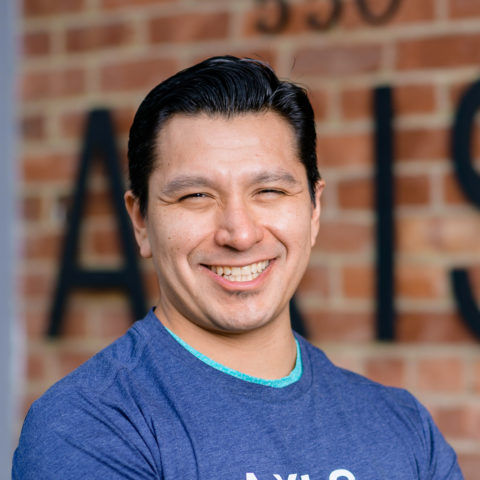 Master Trainer
Jeremy Fernandez
Jeremy has been working at Axis since 2005. His client ages range from 16-87 years old. He specializes in a variety of fitness goals ranging from weight loss to injury rehabilitation and prevention. He believes that nutrition, stress reduction, and recovery are just as important as cardiovascular and muscular training.
Training Philosophy
No matter what your fitness goals are (weight loss, weight gain, injury prevention, injury rehabilitation, health improvement, strength and conditioning, or sports specific) we always start with an assessment to check for any muscular strength imbalances, flexibility imbalances, injuries, postural deviations, or asymmetries in the walking gait, before starting an exercise program. We will also briefly discuss how eating habits affect 60%-65% of your fitness goal. Speaking of goals, your exercise program should be goal oriented, especially for new exercisers. Fitness goals must be realistic and measurable in a way that you see your progress. Fitness programs are tailored to your fitness goals because everyone is different.
Specialties
Golf Specific Training to effectively develop power, strength, flexibility, and mobility in the golf swing, and to reduce and or correct swing faults and injuries.
Myofascial Release-a specialized stretching technique to treat patients with a variety of soft tissue problems. Put simply, it is stretching of the fascia.
Stick Mobility Exercises
Functional Range Conditioning Exercises
Titleist Performance (TPI) assessments
Strength & Conditioning
Speed & Agility Training
Weight Gain/Weight Loss
Core & Stability Training
Total Body Conditioning
Circuit Training
General Health and Wellness
Professional Details
Titleist Performance Institute Level 3 Golf Fitness Professional
Titleist Performance Institute Level 2 Power
Super Speed Golf Certified Level 3
Myofascial Decompression Therapy (Cupping) Practitioner
B.S. Kinesiology, Athletic Training, San Jose State University (2000)
A.A. Physical Education, College of the Sequoias (1997)
Certified Athletic Trainer, National Athletic Trainers Association (2000)
Certified Strength and Conditioning Coach, National Strength and Conditioning Association (NSCA) (2000)
Health Fitness Instructor, American College of Sports Medicine (2001)
TRX Sports Medicine Level 1- Care and Rehabilitation of Athletic Injuries
USAW Level 1
FRC Certified
Stick Mobility Level 2
Ace Pre/Post Natal Certificate
Client Testimonials
"This coming September, Jeremy Fernandez and I will celebrate our tenth anniversary together as trainer and client! These years with Jeremy have changed my life-a thirty pound weight reduction; 'wanting' to exercise not 'having' to exercise; and constant compliments about how much younger I look. I owe this all to Jeremy who has made exercising a crucial dimension in my life."
~Elizabeth B.
"He makes me laugh – and gets me fit – never gets me 'off balance'."
~Colleen B.
"Jeremy is a great trainer because he makes you work hard but never over your limit. This is especially helpful for people with injuries or restrictions. Jeremy works with you to get you healthier and stronger and you will see those improvements in no time!"
~Tina S.
Club Trainer
Sergio Maldonado
I'm open for business for virtual training and wanted to use it as a platform to explain a little more of what I can do. I look forward to meeting you! Muchas gracias (that means thank you in Spanish)
I have been training clients since 2007 and working at AXIS since June of 2008, specializing mainly in fat-loss, youth training and performance training (training for sports or events). I believe fitness is different for everyone but must encompass a proper mindset, nutrition and lifestyle for the individual's goals as well as needs. This all leads to having a more fulfilling life.
I am proud to still be with the very first client I began training 10 years ago. It's a great feeling to have the same excitement for training that I did when I first started and love that I have so much more to learn. I feel fitness is a lifelong process that changes as we grow and develop. I am constantly working to better myself, and my training, so I can better serve my clients.
Five Non-fitness Related Facts About Sergio
Loves the 49ers
Puts hot sauce on everything
Hates puzzles, less now than he used to
Consumes hours of podcasts and audio books each week and reads real books too!
Has claimed partial custody of his wife's Chihuahua/Dachshund mix named Spice
Professional Details
National Academy Sports Medicine (NASM): Performance Enhancement Specialist (PES), Certified Personal Trainer (CPT)
Precision Nutrition Level 2
Nutrition Coach Russian Kettlebell Certified (RKC)
Strong First Kettlbell Girya (SFG), Strong First Bodyweight (SFB)
EXOS Rehabiliation Specialist
International Youth Conditioning Association Certified (IYCA )
Functional Range Conditioning (FRC) Mobility Specialist
Athletes Performance Level 1 Certified
Grey Cook Functional Movement Screen Certified (FMS)
American College of Sports Medicine (ACSM) Certified Personal Trainer (CPT)
CrossFit Level 1 Coach
American College Exercise(ACE) Pre/Post Natal Certified
San Jose State University, San Jose, CA B.S. degree in Business Administration: Management, concentration in Entrepreneurship, Minor: Kinesiology
Client Testimonials
"I have been working with Sergio for over 2 years. Even though I have always exercised regularly, I felt that something was missing from my workouts. My training with Sergio has focused on strength, conditioning and core work which has been a perfect complement to my usual cardio activities. I really notice a difference in my balance, coordination and energy level. Sergio listens to my feedback about what seems to work and what doesn't, but also finds ways to challenge me and encourage me to try things I would not have considered without his guidance. I have been impressed with his knowledge and motivation to continuously improve his training techniques. Even though working out can feel like an arduous task, Sergio's great personal style makes training enjoyable."
~ Carma H.
"Since I've began training with Sergio, I've lost 20lbs and two pant sizes. He is a great trainer who is able to motivate and encourage me to push myself a bit more each time. He makes my sessions fun as well as educational. My overall stamina and endurance have greatly increased and I now know how to eat properly and exercise using proper form. I appreciate the fact that Sergio continues to further his fitness education by learning and taking classes to stay current on the latest research based techniques. Because of my sessions with Sergio, I am even more confident now when I exercise by myself outside of Axis and try different sports."
~ Joe C, Training Since December 2010
"I have been working out with Sergio as my personal trainer for the past two months, and in that time I have lost 7 lbs, increased my energy level and improved my overall health. Sergio has a really well rounded approach to training that is not strictly limited to challenging me with workouts, but also includes advice on diet (what to eat and how much), supplements and lifestyle habits that have been really helpful too. He knows how to push you during workouts, but he also keeps it fun, informative and interesting so you don't burn out. Before I started training with Sergio, I found it hard to fit exercising in to my life. So Sergio suggested scheduling 2-3 regular sessions with him per week (which gave me the discipline I needed to make working out a habit) and also recommended a lot of other "quick home workouts" that I could do during my off days. Two months later, the results are great and working out is a daily priority that I look forward to. Because of Sergio's continued training, I know my results will just get better and better."
~ Julian H.
"A less-than-desirable bone density test first led me to seek out Sergio. In addition to wanting to improve my test results, I also wanted to work on core strength and flexibility. After working out twice a week for eight months, what I have noticed is not only increased flexibility and strength, but a much more toned body and greater muscle definition. I wasn't expecting that. It's an added bonus. I look forward to my workouts with Sergio. Even the occasional day when I think I don't want to work out, I end up feeling enthusiastic and energetic as soon as I start my session. I can't wait to take that next bone density test!"
~ Stephanie N.