AXIS offers in-person training in our large one-on-one training space or outdoors with everything you need to work towards your health and fitness goals. If you prefer, our online sessions are a great way to get back into your workouts (or start a new program), keep a schedule, and engage with someone outside of your household 😉 These are also a perfect addition to your in-person training sessions so you will never miss a workout! 
Contact us today to get started, or to schedule an initial meeting with your trainer for more information.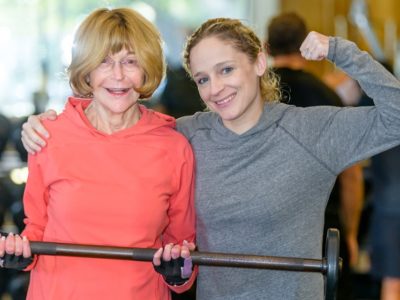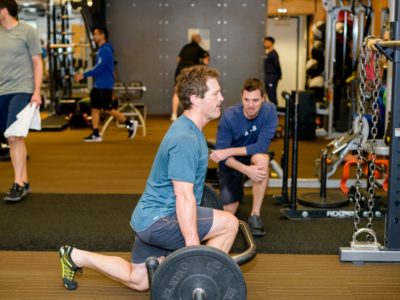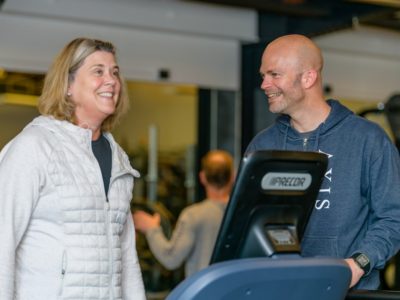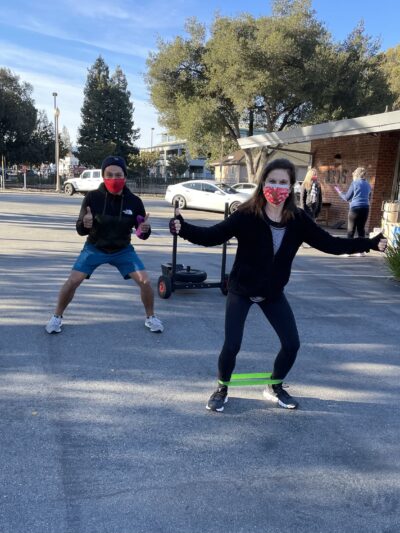 We only hire trainers who are committed to their education and dedicated to helping their clients achieve above and beyond their goals. We hire trainers who are sincere, who show love and who we know will be a great fit for our community. All of our trainers go through an in depth two week training program prior to starting with us, and all of our trainers do continuing education courses throughout their time at AXIS.
We have 3 levels of trainers; rates are based on education, certifications, and experience.

We offer 30, 45, and 60 minute one-one-one personal training, as well as two-person sessions, virtual personal training and in-home training. 

Rates vary so please contact us if you'd like more information.
Personal Trainer ($110 per hour)
Entry level trainer with 1+ years of experience, minimum of one certification or a degree in a related field (for example, kinesiology, exercise science, etc.), as well as other continuing education courses.
Performance Trainer ($115 per hour)
2+ years of experience, degree in a related field, two or more certifications, as well as other continuing education courses.
Master Trainer ($120 and up)
5+ years of experience, degree in a related field, two or more certifications, and several continuing education courses. A Master Trainer is well rounded and has experience in many different areas of training, and acts as an educator for other trainers.
Club Trainers ($120 and up)
Master trainers who run their business out of our facility. They set their own prices and bill their clients directly. While they are not employed by AXIS, we are all one team.

Monthly Fee ($100 per month*)
Why a monthly fee? We are 100% committed to taking care of our trainers.
This fee helps to ensure that we have the best possible environment for our trainers and clients. It allows us to hire and retain the most dedicated and highly educated trainers by offering benefits such as health care, PTO and a 401K match, as well as many financial opportunities. Our goal is to provide a place for them to grow personally and professionally, and to thrive in the Bay Area – one of the most expensive places to live in the country. The fee also helps us to make continual improvements to the facility. This is how we provide a phenomenal experience for our entire community.
*We want you to love being part of our community! However, if we are not the right gym for you, you may cancel at anytime.
We can't wait to welcome you to AXIS!